Last updated on 5 July 2022
AirPods are one of the most popular tech devices that have appeared in recent years, and it seems like every person out there has them.
However, the downside to having wireless headphones is that they can easily get lost, and I believe all of you want to know what to do in emergencies like this.
For that reason, in this article, we will help you learn how to find AirPods that were lost or stolen.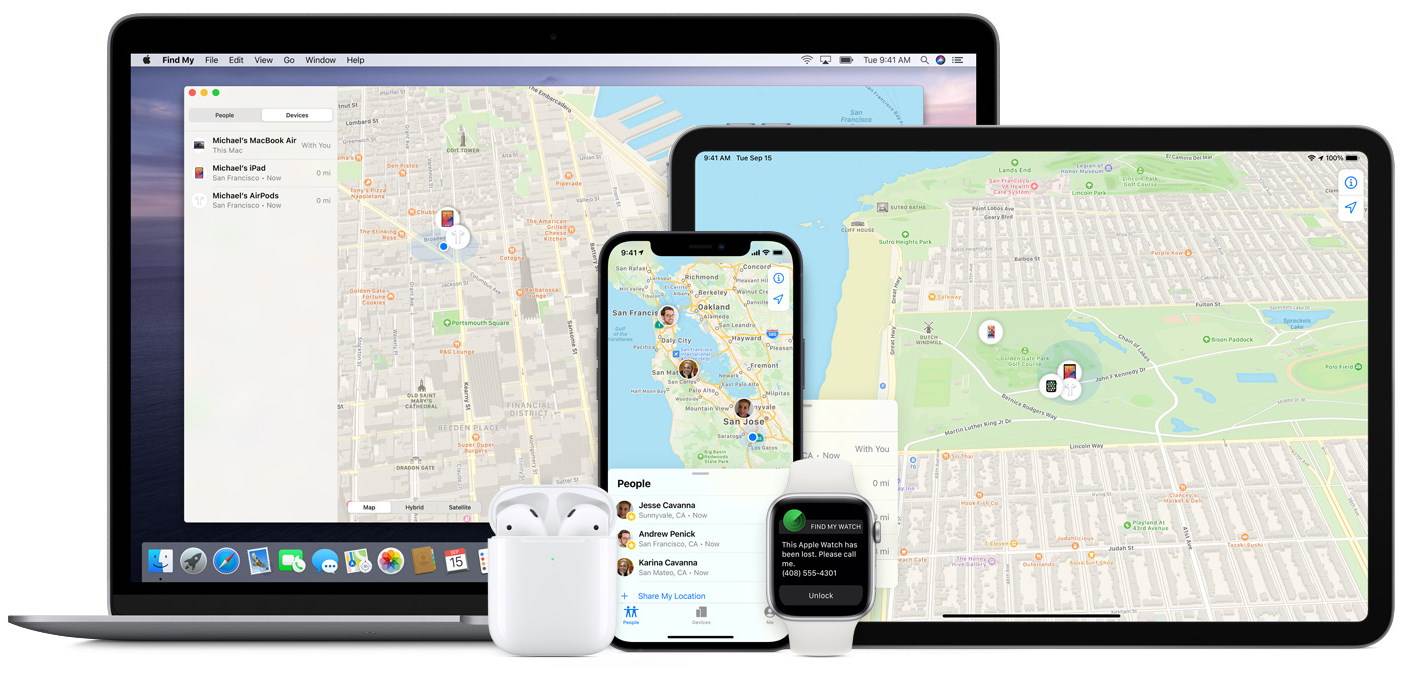 How To Find Lost AirPods?
No matter what generation of AirPods you have, whether they are AirPods Pro, AirPods Max, or Regular AirPods, you will be able to easily find them through Apple support.
These are the steps you need to take to make sure you will find your Apple AirPods:
Open the "Find My" app on your iPhone, iPad or Mac. You can also access Find My on icloud.com in case you lose your devices.
Click on the Devices tab
Choose your AirPods and you will see them show up where they were last seen on a map. This will appear even if your AirPods are outside of your Bluetooth range.
If your AirPods are in the Bluetooth range
If your AirPods are still in your Bluetooth range, you will see slightly different options. The first thing that will appear if your Airpods are in your Bluetooth range is the Find button.
Click on the Find button, even if your AirPods are out of their case.
Start moving your iPhone device around the house or the location where you believe you lost them.
If your iPhone connects to your AirPods, that means they are somewhere around you.
When your device is connected to the AirPods, the app will show you how close you are to them.
In case you believe you lost them separately and that one headphone could be in a completely different part of the house, you can always choose to search for them separately by choosing the Left or the Right headphone.
If you want to make it easier, you can click on the Play Sound button, and you will hear a chime when you start getting closer to them.
If you are close to them, you will receive a notification that will warn you of a loud sound that will play on the headphones, so in case one is still in your ear, remove it because it can get too loud.
Select Play Sound
In case you have successfully found them, all you have to do is click the X button and stop the Find My feature.
Video guide
The whole process is explained in detail in this video, so it may be an even better guide for you.
What should I do if I didn't manage to find them?
In case you have done all of these things, and you still have no idea where your AirPods may be, you should probably turn on the Lost Mode in the Find My app, which could help you find them in the future.
How to turn on Lost Mode
On your Apple device, open the Find My app
Go to the Devices tab
Select your AirPods
Scroll down to Mark as Lost, and select Activate
Follow the steps to show your contact information so that it's displayed if someone connects to your AirPods
Mark your headphones as lost, and once they appear somewhere or get activated, you will get a notification about their exact location.
You can find more information about setting up Lost Mode on the Apple website.
Summary
If you want to look for more ways how to find lost AirPods, then you should visit the Apple Support website and see is there any other way they can help you.
Related