Mac computers are more famous than they've ever been, but there was a lot to learn for those switching from Windows to Apple's operating system at some point. That said, here are 20 Mac tips that could help you operate your Mac better.
If you're interested in seeing the top iPhone tips & tricks, click here.
1. Copy & paste text between devices
A really cool tip I love about Macs and iPhones is the way you can copy text on one device, then paste it on another instantly. For example, if you highlight some text on your iPhone then copy it, you can go to your MacBook and then paste the text.
You will need to make sure that your Bluetooth and Wifi are switched on both devices for this to work. You will also need to be logged into the same iCloud account on the devices.
2. Use an iPad in Sidecar mode with your Mac as an extra monitor
You can utilize Sidecar mode to extend the display on your Mac if you have a compatible iPad.
3. Screenshot part of your screen
By holding Command + Shift then pressing the number 4 key, this will allow you to take a snapshot of any part of your screen.
4. Spotlight Search extra functions
You can do math computations and currency conversions in the spotlight search bar. Spotlight uses the live market rate for any currency conversions.
Hold Command + Space Bar to open Spotlight Search.
5. Preview files and media quickly
To preview a file, highlight it and then press the space bar. This will provide you with a short preview of the file without requiring you to open it.
6. Stop all notifications while on a call or if you don't want to be disturbed
Turning on the 'Do Not Disturb' feature will stop any sounds from messages, emails, calls or anything that may disturb you while you are on a call.
7. Swipe gesture with three fingers on the Trackpad
Workflow will be easier and faster if you use trackpad movements such as the 3-finger swipe up to access all open windows, or the 3-finger side swipe to access the desktop.
8. Copy text from images using TextSniper software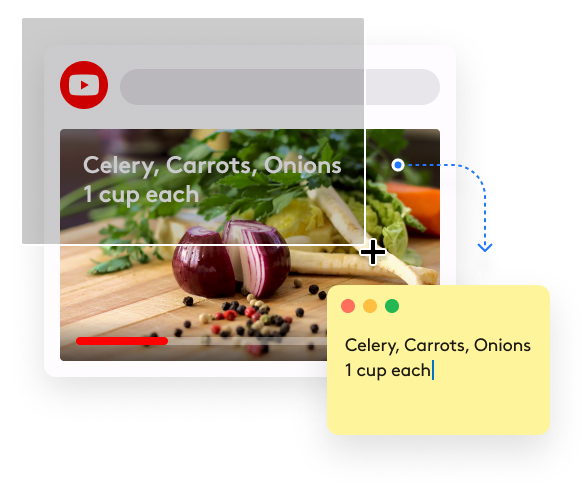 TextSniper is an app that allows you to easily extract text from any image by snapshotting it.
9. For window organisation & snapping, use the Rectangle App
The Rectangle app is a fantastic program that provides Mac users window snapping. You can adjust app windows to fit in the corner in an instant.
10. Toggle Between Light and Dark Modes with Ease
By selecting display from the settings icon in the right-hand Menu Bar, you may simply switch between light and dark modes.
11. Best free video editing software for Mac
DaVinci Resolve is one of the best video editing apps out on the market today. It's created by Blackmagic Design, a leading camera and color grading brand used by the best Filmmakers in the world. You can find a bunch of DaVinci Resolve Editing Tutorials created by our expert team of Filmmakers. You can also find some free effects to use for DaVinci Resolve.
iMovie and all other free video editing apps suck.
12. File renaming made simple
To rename a file quickly and easily, highlight it by clicking it once, then click the Return key on your computer. When you're finished, simply press the Return key again, and the new file name will be saved.
13. Add a signature to a document
You may add a signature to the preview app to sign papers fast and effortlessly. Go to the 'Preview' app then navigate to > Tools > Annotate > Signature > Manage signatures.
14. Use Parallels to run Windows 10 on your Mac
Parallels Desktop allows you to run Windows on your Mac as a virtual machine. You can use Windows without having to restart your Mac, move between operating systems, and you can even play games Windows games.
15. Use Stacks to clean up your desktop
Using the Stack feature, you can clear up your desktop. Simply right-click on your desktop and select 'Use Stacks' to clear up your desktop by stacking comparable files.
16. Use AirDrop to send files to and from any Apple device
AirDrop is a brilliant feature which most people may already know about, but needs to be mentioned. You can easily send files or photos quickly to anyone Apple device. Simply right click on the file > Go to 'Share' > AirDrop > Then choose the person to send the file to.
The person receiving the file must have their AirDrop setting to be discovered by everyone.
17. Command + Q to quit any window instantly
To quickly close open programs on your Mac, press Command + Q.
18. You might be covered by extra warranty
There is legislation in various countries that extend the warranty period. In Australia for example, consumer legislation mandates a three-year warranty on laptops.
19. Hide the Dock to free up additional screen space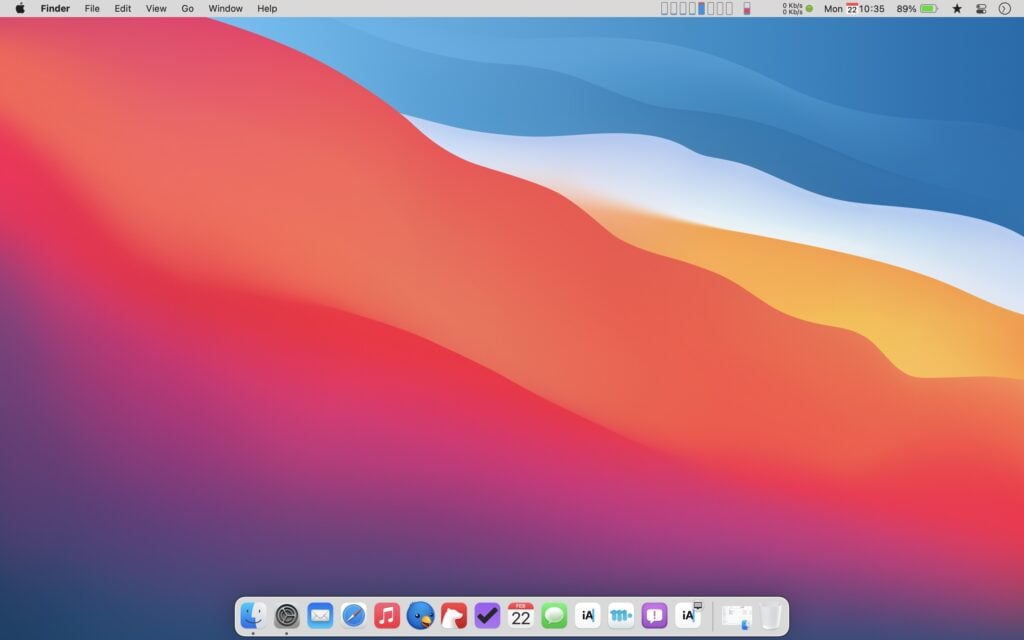 Make sure that the dock is either automatically hidden or shown by going to 'Dock & Menu Bar' in the Mac settings. Go to Settings > Dock & Menu Bar.
This will give you a lot more screen space, which is fantastic for large word documents or browsing the web.
20. Tap to click with your finger
You may choose to merely tap the trackpad rather than clicking and making a clicking noise. Make sure the 'Tap to click' feature is enabled by going to Settings > TrackPad > Check the Tap to click setting.
Conclusion + more tips
There is a lot to learn about MacOS, especially if you are only familiar with Windows. The pointers above will assist you in safely operating and handling your Mac computer. If you want to learn even more Mac tips, simply visit the video below by Created Tech. Please give him a subscribe too! He put together this awesome video and has a lot of great content.
Related