Last updated on 25 November 2022
The new wireless Beats Studio Buds and the trendy AirPods are among the hottest products on Apple's site. Here is a comprehensive comparison between Beats Studio Buds vs. AirPods Pro & 2. All products seem to be really cool, but if you want to purchase only one, you'll undoubtedly choose the better option, right?
With that said, MaxTech have helped to do an extensive detailed comparison between the three. Here are the comparisons between these wireless earpieces that can help you make a more informed buying decision.
Case Design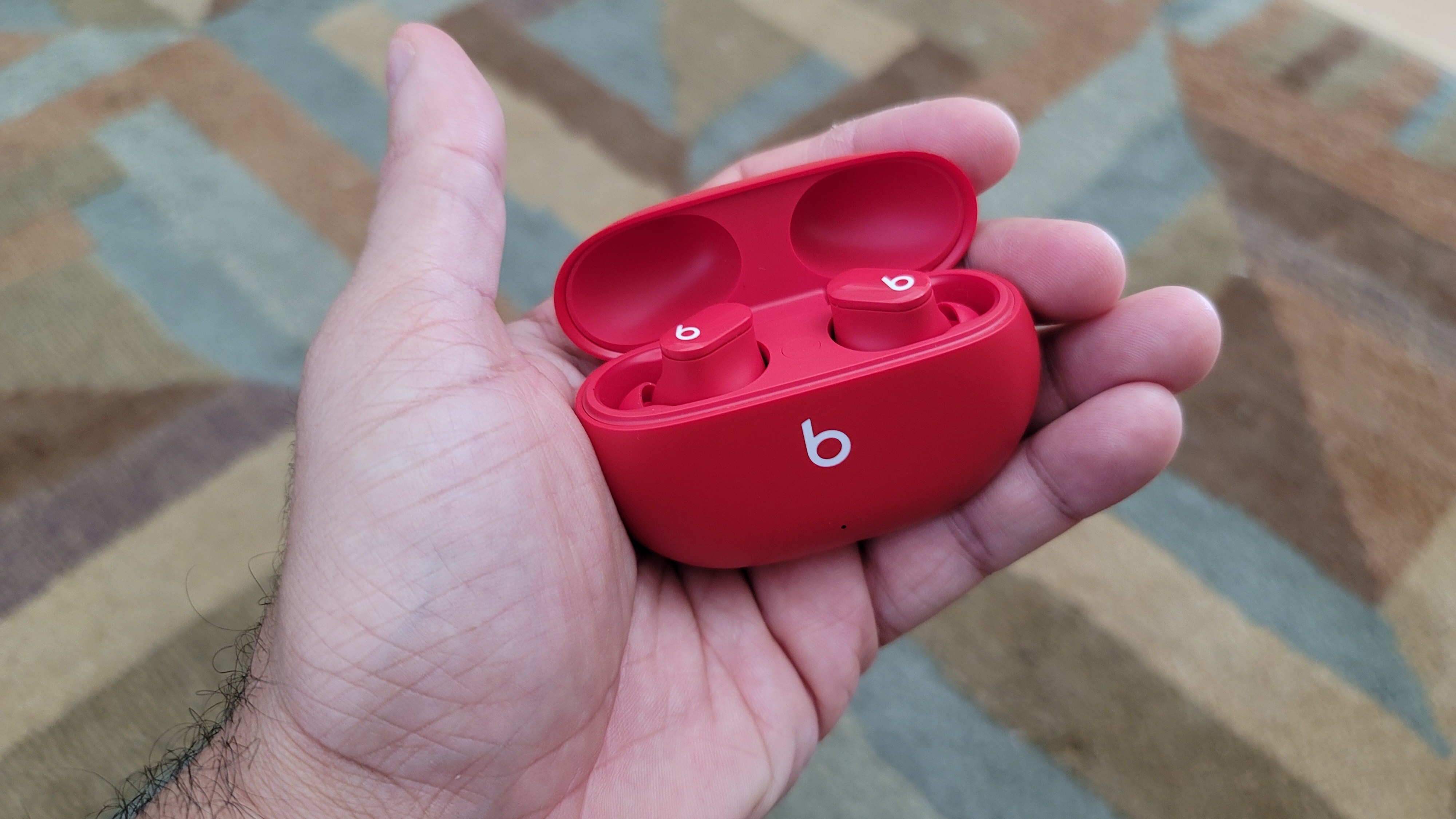 The Beats Studio Buds casing is slightly larger than both of the AirPods. Its shape is oval and has a bit of weight.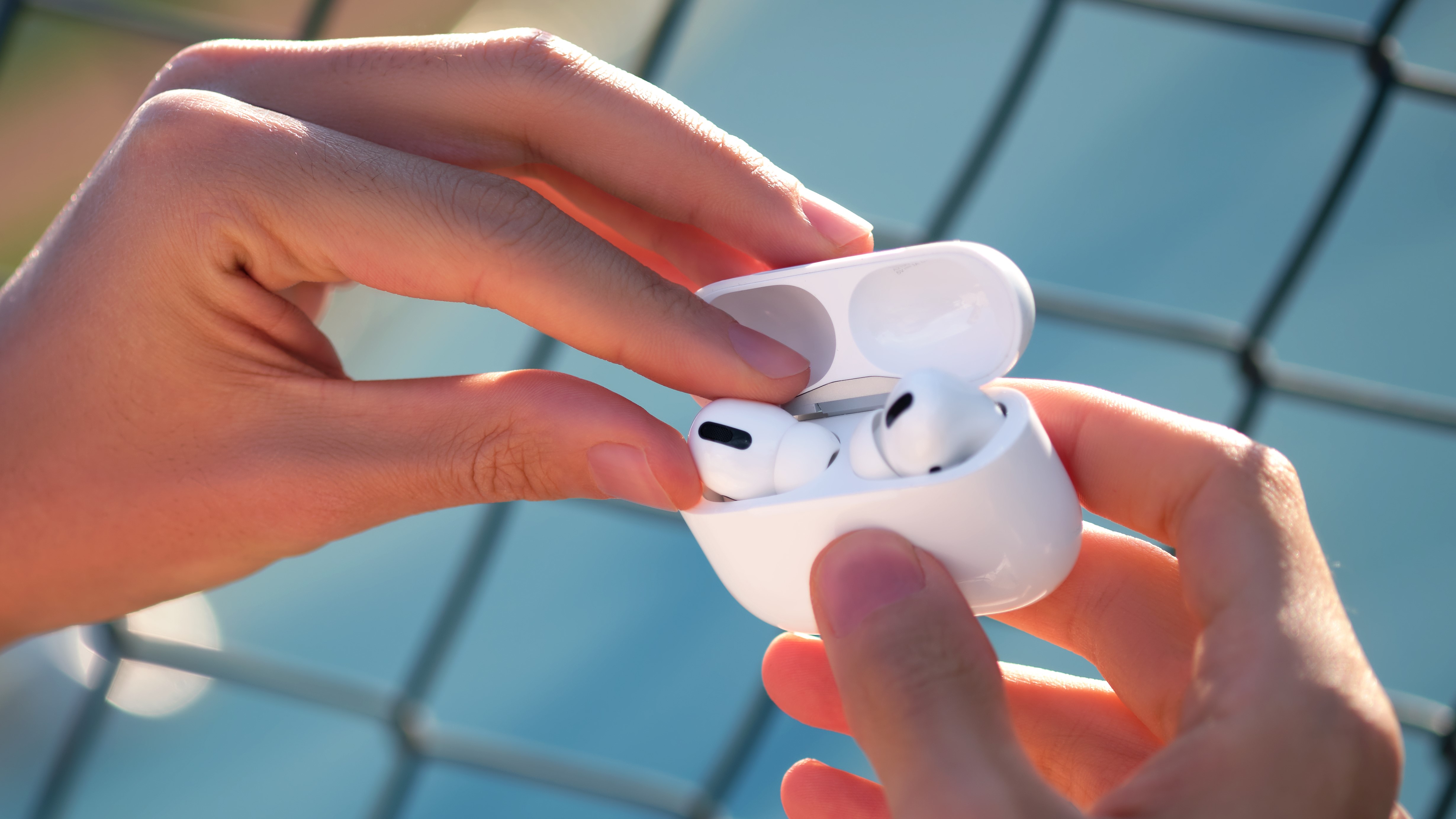 Moreover, compared to the cases of AirPods Pro and AirPods 2, appears bulkier if placed inside the pocket. Aside from that, the Beats Studio Buds case lacks a wireless charging option.
Battery Life
Even with the active noise cancellation feature switched on, the Beats Studio Buds can last up to 8 hours, while the AirPods Pro only lasts up to 5 hours.
However, if the said feature is off or Transparency Mode is on, the Beats Studio Buds can only last up to 5 hours, while AirPods Pro can run up to 4.5 hours.
This means there's a significant reduction of battery performance for the Beats Studio Buds based on the said feature alone. However, its casing provides a battery life of 15 hours only compared to AirPods' casing that can attain 24 hours of battery life after a full charge.
Comparison of battery life (Noise cancellation on):
Beats Studio Buds – 5 Hours
AirPods Pro – 4.5 Hours
AirPods 2 – 5 Hours
Although AirPods 2 have no active noise cancellation feature, the product alone can only operate for up to 5 hours.
Earpiece Design
In terms of design, the AirPods design is very distinct because the "stem" part of the traditional headset design remains.
In contrast, the Beats Studio Buds resemble more like earplugs. Still, surprisingly, they have strong magnets that help keep their places inside their casing.
Controls
Of course, the "stem" part of the AirPods is not for aesthetics only. In fact, its surface serves as a receiver wherein a tap, hold, or swipe corresponds to a specific command. However, it may take you a few tries to become familiar with the controls.
For the Beats Studio Buds, button controls are still present, but they might be pushed further inside the ear canals when pressed.
Furthermore, AirPods have the H1 chip, which makes them very versatile in terms of software features. Still, all earpieces are easy to pair to various devices, such as smartphones.
Comfort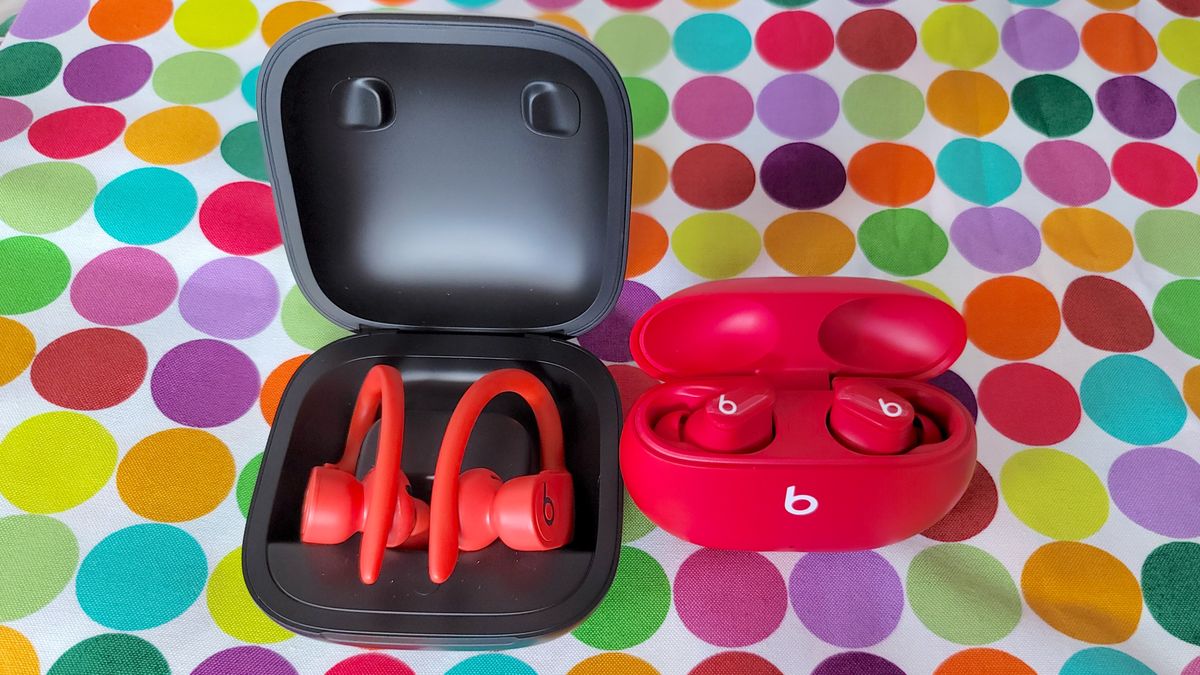 The Beats Studio Buds, as mentioned, are designed like earplugs. This can be uncomfortable for some, but that depends entirely on your preferences.
In contrast, for AirPods, comfort seems to be one of their top priorities as they can sit conveniently by the ear without blocking too much the ear canal. Also, they have vents to release the inner pressure.
Active Noise Cancellation
The AirPods Pro offer decent active noise cancellation. However, as mentioned, the AirPods 2 doesn't have this feature. On the other hand, the Beats Studio Buds produces high-quality audio without the active noise cancellation compared to AirPods Pro, even with the feature turned on.
Transparency Mode
Transparency Mode refers to how closely similar your hearing is with the earpiece inserted than without the earpiece. In this case, the AirPods Pro sounds so natural, whereas the Beats Studio Buds tend to have a bit of attenuation.
Microphone
When it comes to input, the microphones on both AirPods have significantly better sound pickup than the Beats Studio Buds. In fact, the quality is incredibly clear, so there is no need to speak louder.
Music Comparison
Since AirPods can still let you hear the outside noise, you may need to crank the volume a bit higher, which can be dangerous to your ears in the long run. Moreover, the AirPods 2 is underwhelming when a rock song is played, but AirPods Pro sounds well-balanced.
On the other hand, Beats Studio Buds offers deep bass and produces consistent audio quality, regardless of the music genre.
Final Verdict
If you are looking for a stylish and versatile wireless earpiece for listening to music, taking calls, and responding, the fashionable AirPods, both 2 and Pro, are most suitable for your needs.
However, suppose you are an audiophile or simply want to feel more immersed in the sounds playing on your earpiece. In that case, the Beats Studio Buds are the ideal earpieces for you.
Take a look at MaxTech's video comparison to get more in-depth information.
If you're interested in checking out more tech blogs, check out the 39 Useful iPhone Tips & Tricks & also Top Macbook Tips & Tricks.
Related Blogs