Last updated on 8 December 2022
The Atomos Shinobi 7 presents unmatched capabilities for those who are aiming to make it big in the Filmmaking industry. Unlike its 5.2-inch Shinobi predecessor, it offers 7 inches of display with a brighter, bigger, and better resolution.
The perfection the Atomos Shinobi 7 offers makes it a valuable addition to videography. It functions as a multi-purpose tool with numerous features to suit varying needs.
Introduction to Atomos Shinobi 7
The Atomos 7 is a 7-inch screen monitor that offers a range of important features for Filmmaking. It's a HDR monitor, which makes it a comprehensive tool designed for entry-level & professional video production.
Some of the distinguished features of the Atomos Shinobi 7 is the size, price, quality and perfection of the calibrated monitor. It offers new, unbeatable levels of build quality, above many other professional monitors to this day!
Due to the numerous functions it offers, the Atomos Shinobi 7 is ideal for use as a field monitor, review monitor & a studio monitor. It's also a great choice if you have budgetary constraints or want to film short movies, documentaries, or cinema films. The price tag is absolutely spot on for the quality you get.
How it compares to its predecessor
Apart from having a larger size than its predecessor, the Atomos Shinobi 5.2, the Atomos Shinobi 7 comes with the following features that makes it a considerable upgrade. Let's have a look the features that were not present in the previous model:
Actively controlled fan and heat sink for better heat reduction
2 x NPF L Series batteries for hot-swapping
Locking DC Jack 2.1mm for its DC in connector
7" Display
2200 +/- 10% Brightness (cdm2/Nits)
Rec.709 color gamut
HLG/PQ for HDR output conversion
YCbCr 420 & 422 video chroma subsampling
HDMI to SDI and SDI to HDMI support
8ch 24Bit, input dependent SDI
4K UHD and 4K DCI support up to 59.94p
9 Grid markers
Camera control for Z CAM E2 series via Optional Atomos USB-C to Serial Cable
Camera control for supported cameras in Future Firmware Release
Specifications of the Atomos 7
Atomos Shinobi 7 is a monitor/switcher and it's uniquely designed for several purposes. As the name suggests, it comes with a 7-inch screen that boasts of a 1920×1080 resolution. As a result, you can expect nothing but crystal clear images on the screen.
The screen has a contrast ratio of 1,000,000:1 and an impressive peak brightness that can get as high as 2200nits.
Another intriguing feature of the Shinobi 7 is its portable size. The HDR monitor is ideal when shooting on-set pieces and comes in handy when analyzing recordings. It has calibrated screen color, Atomos is known to have some of the best color calibrated screens on the market.
As a 12G-SDI & HDMI monitor, you can expect it to handle anything either captured by SDI or HDMI. With Shinobi 7, you can edit any piece to achieve great finesse. Furthermore, the monitor allows instant playback which you can leverage to see frame-by-frame analysis for review and edits.
It's also possible to have monitor viewing LUTs so that you can view Log footage easily when viewing down the pipeline. Or even on set while recording, meaning you don't need to view such a basic Log image when shooting.
However, it gets even better, as the Shinobi 7 also supports different kinds of formats. This means that anything from the cameras to the shooting devices can be viewed on the screen.
Tech Specifications:
| Physical Specifications | |
| --- | --- |
| Dimensions (W x H x D mm) | 198 x 133 x 39 |
| Weight | 577g / 1.04lb |
| Mount points | 1 x Anti rotation 1/4″ / 3/8 top and bottom |
| Display | |
| --- | --- |
| Touchscreen | SuperAtom IPS panel (capacitive touch) |
| Size | 7″ |
| Resolution | 1920 x 1080 |
| PPI | 325 |
| Bit depth | 10-bit (8+2 FRC) |
| Backlight Type | Edge lit |
| Brightness (cdm2 / nits) | 2200 +/- 10% |
| Aspect ratio | 16:9 Image Display |
| Color Gamut | Rec.709 |
| Calibration support | Atomos Calibrator with Xrite i1 Display Pro / Plus (Retail) |
| Video Input | |
| --- | --- |
| HDMI | 1 x HDMI (2.0) 4Kp60 |
| SDI | 1 x 3G SDI – 2k p60 |
| Bit Depth | 8/10-bit Video |
| Video Chroma Subsampling | YCbCr 420 & 422 |
| Video Output | |
| --- | --- |
| HDMI | 1 x HDMI (2.0) 4Kp60 |
| SDI Play out | 1 x 3G SDI – 2Kp60 |
| Audio In/Out | |
| --- | --- |
| HDMI | 2ch 24-bit, input dependent |
| SDI | 8ch 24-bit, input dependent |
| Headphone out | 3.5mm 2ch. |
| Construction and Control | |
| --- | --- |
| Body | Polycarbonate ABS Plastic |
| Cooling | Actively controlled fan and heat sink |
| Multi-function button | Power / lock Screen |
| What's in the box | |
| --- | --- |
| Accessories included | Shinobi 7, International DC power adaptor and Quickstart guide |
| Optional extras | Power Kit, HDMI cables, USB to serial cable, AtomX Mounting Arm (10″ / 13″), Monitor Mount |
Key Features of the Atomos 7: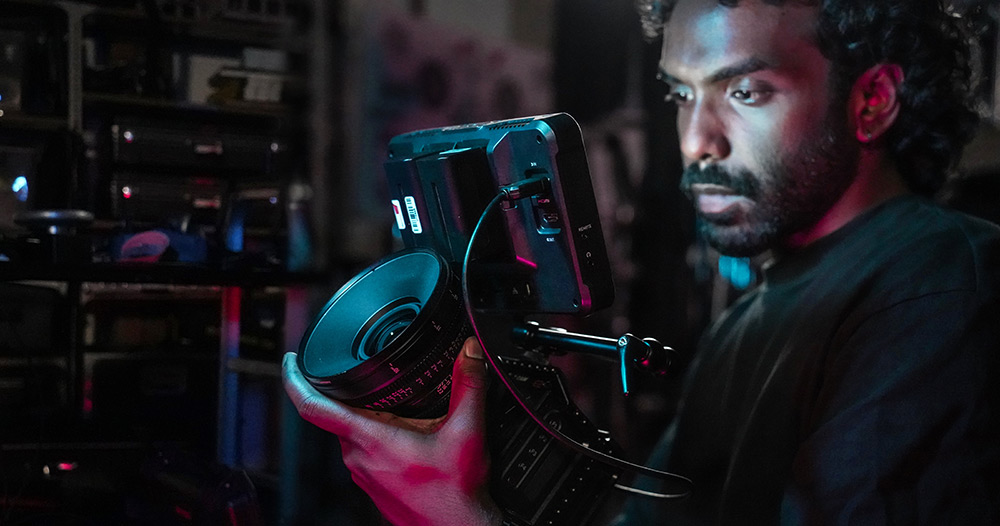 Playback Quality
The monitor offers 4K playback capabilities up to 4096 x 2160 pixels and frame rates of 23.98p, 24p, 25p, 29.97p, 50p, 59.94p. You can only playback 4K via HDMI and up to 2K 2046 x 1080 on SDI.
Swift Functioning
Shinobi 7 is quite easy to use, one of the best user interfaces in the industry. Allowing you to get the monitor up and running in no time.
Onset Monitoring
The Shinobi 7 allows you to enjoy onset monitoring as it functions a monitor, switcher, and recorder in one.
Instant Playback
The device's instant playback feature allows you to go through the shots quickly during shooting breaks. Atomos monitors are known to be very responsive and fast, quickly enabling you to review your footage without lag. Also, you can export the files and edit them into your desired format.
HDR
The display features a whopping 10+ stops of dynamic range. The Shinobi 7 simplifies the complexities of shooting Log and HDR, combined with HRD monitoring features.
Continuous Power
The monitor allows hot-swapping of batteries so there's no downtime when shooting on set.
Dynamic Filming
With a contrast ratio of 3000:1, Shinobi 7 guarantees appealing visuals as well as gradients that add more life to your shots.
Here's a sneak peek of the Atomos Shinobi 7's capabilities in action:
Useful Information
Final Words
Following the popularity of the Shinobi 5.2 inch monitor, Atomos created a bigger, better, and versatile monitor in the form of the Atomos Shinobi 7. The new successor of the Shinobi offers a new solution to anyone who's looking for better screen functionality and versatility, especially at a professional level.
Find more articles talking about the Shinobi 7. Purchase the Shinobi 7 here.
Related